PUPPIES
WE HAVE PUPPIES!!!
B litter was born on 17.04.2018.
4 boys + 5 girls
Photos and videos you can find here.
WE ACCEPT RESERVATION.
Sir:
MAIGRET RADINIE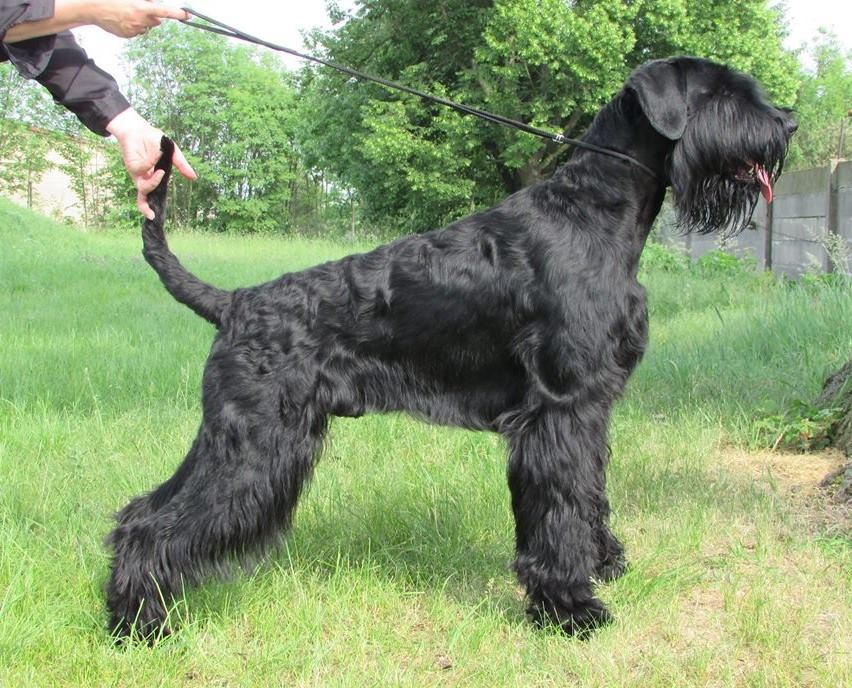 Working-dog: https://www.working-dog.com/dogs-details/2565963/Maigret%20Radinie
Personal website: https://kniracipracovni.webnode.cz/maigret-radinie/
Sir: Bodo v. Hexenwald
Dam: Alice v. Hexenwald
Körung: 00/5A/5-55
HD 0/0 ED 0/0
Shows: "Junior champion CZ", 2x ČKŠ-J, 3x CAJC, 1x ISPU-J, 3x BOJ, 2x BIS, 2x CACIB, 2x BOB, 3x BOS, 5x ČKŠ, 2x CAC CZ, 2x CAC SR, 1x CACA, 1x ISPU, 3x OKV (Regional Club Winner), "Champion CZ"
Tests: ZM, ZVV1, BH, FPr 1, Upr 1, IPO1, IPO2, IPO3
Competitions: 2017
Czech Championship IPO CACT (84/83/80 – 36th place, the youngest competitor, the only giant schnauzer)
KCHK Championship IPO3 (80/90/86 – 4th place)
26. WM ISPU IPO3 (86/82/87 – 24th place)
Maigret is a young, just 4-year old male of perfect appearance and absolutely incredible sports career confirming his excellent quality for which we have chosen him as a father of our B litter.
Last year in the age of 3 years, he attended two republic IPO3 championships and moreover, the ISPU World Championship in Horní Bříza and his results have been excellent! Undoubtedly, his future sports career is magnificent. According to his owner´s words, Maigret is very eager and enthusiastic to work, the best reward for him is the training.
On the top of his working talents, Maigret has a great even-balanced and friendly character without nervousness or aggression. Maigret has been living in a flat, has been going to the work with his owners, has been easygoing to people or other dogs. He is a working dog of very special character.
With regard to his appearance, Maigret is a very elegant male with a long, strong head, good proportions and quality hair. For us, the flawless Körung code and HD/ED results have been the most important things.
So at the moment, we firmly believe that in April, fantastic small Maigrets will be born…
Dam:
ANDORA PRO MARII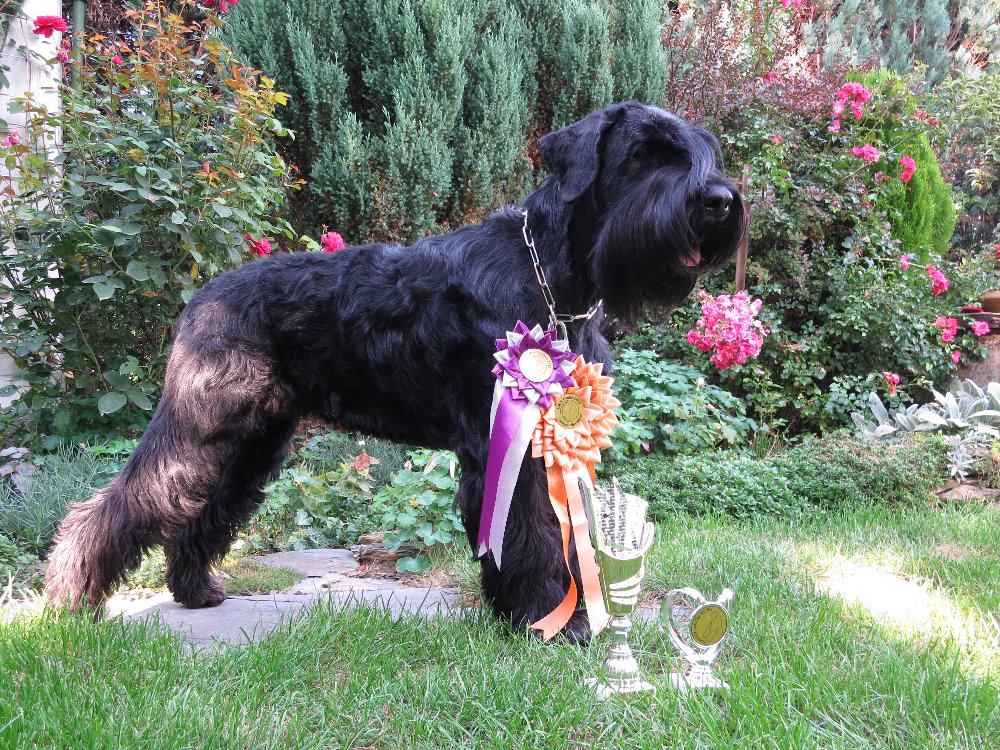 More information on our great girl here: ANDORA PRO MARII.
BREEDING, RESERVATION AND SALE CONDITIONS
For us, the birth of puppies is an exceptional event in our kennel because we prefer dog training and sport which we are fond of before dog breeding. It is very difficult to incorporate maternity into working life of our female so we do not plan intensive schnauzer breeding.
We would like to breed puppies with good health, excellent character, working features and nice appearance so we chose the father of our "A" litter with this intension.
Our puppies grow up in our kennel as family members. We pay full attention to them. We put special emphasis on socialization and good dog vs. people relations. Our puppies know household operations well because they are living in our living room from their birth to the third week of their age and afterwards they spend a lot of time playing in our garden. We make acquainted them with small children, animals in house, other dogs. We welcome playing and nursing guests.
Reservation
If you are interested in our puppy you can reserve him or her.
Please contact us on e-mail: arxfortunae@seznam.cz or phone number: +420 774 080 515.
We will ask you about your family, your plans and reasons for buying the puppy (as family friend, for sport or show...), about your previous experience with dogs and especially with schnauzers. The reason for the hearing you is not our curiosity or suspection but we want to find among puppies an ideal partner just for you. Puppies have different characters and the worst breeder nightmare is the unhappy puppy returned back by dissatisfied unhappy owner who is not able to manage the puppy temperament. We prefer visit of the future puppy owner in our kennel to help him find the right puppy.
The future owner signs the agreement on future sales and pay the deposit. It is the confirmation on puppy reservation just for him.
Sale
The puppy can leave our kennel at the age of min. 7 weeks (but we recommend later leaving – the puppy accepts new home better and feels sad for shorter time).
The new owner must take over his puppy personally in our kennel (in the case of puppy export, the conditions are arranged individually).
The puppies leaving our kennel will be controlled by the breed consultant and vet, will be healthy, active and self-confident, groomed and used to their names.
The new owner obtains the sales agreement and pay the rest of price. The puppy price includes:
FCI pedigree;
identification chip;
pet passport;
deworming / vaccination;
small packet including feed sample for the first days in new home;
DVD with litter photos;
2x grooming service in our kennel.
Each new owner of our puppy become a member of our dog family automatically. We feel our responsibility for new life we bring to the world so we are prepared to help new owners in the case of need – we can take the puppy back or help with taking care of or find a spare family. The dog is the commitment for many years during which many things can happen. We would like to give new owners the certainty that we are able to help or advise them in each moment. We will be pleased to find new friends in new owners of our puppies. And the greatest treat for us will be a long and happy life of our puppy in the new family.