In memoriam
DORIAN Z LIPNÍKA ("Dor")
golden boxer
11.2.1992 – 4.1.1999
Father: Ivar z Pa-Mil
Mother: Afra z Lipníka
Breeder: V.Růžičková, Lipník n.B.
ZM, ZVV1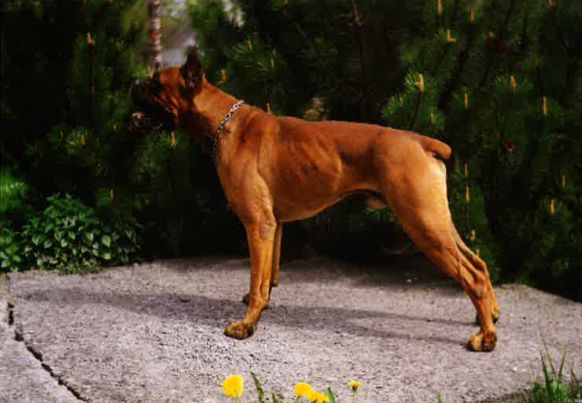 Dorian was my first dog and he was unforgettable as each first love is. He was a wonderful golden boxer, athlete and sportsman, enthusiast for each activity. His character was great – he was a self-confident and tough dog but even-tempered, easygoing, unconflictive and sociable. He loved people but he was ready to defend his family strongly and uncompromisingly. Regardless of heavy hip dysplasia, he was active his whole life. He loved defence and retrieving up to the last drop of blood. Unfortunately, he paid an utmost price for his toughness and stamina – when he was seven, he died from stomach torsion without any evidence of the cause.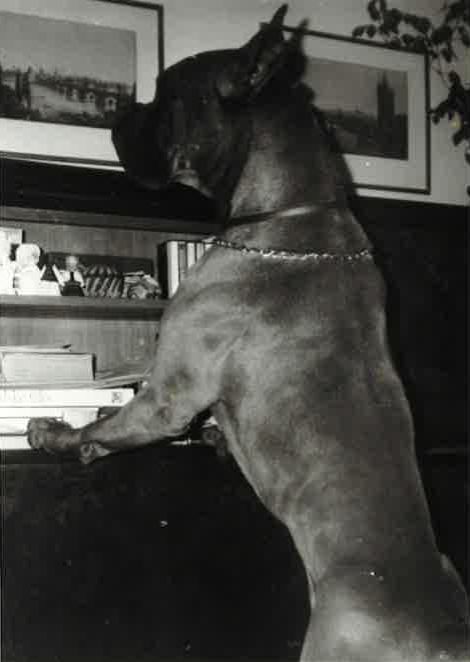 XANTHOS LUMARKO ("Bad")
chihuahua long-haired
25.9.1995 – 1.4.2002
Father: Danett Ayky
Mother: Fanynka Lumarko
Breeder: Kosturovi, Frýdek-Místek
CACIB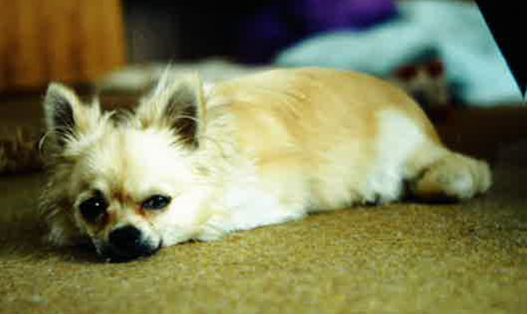 Buddy was our dog friend when our children were too small and we did not have enough time for a large breed dog. Despite his small weight (2 kg), he was a full-blown dog with a strong balanced character and healthy self-confidence, sociable and cheerful and due to his miniature size, he traveled with us everywhere. Our vet always remembers him as a wonderfully mannered small dog with excellent obedience. His only vice was imediately jump out of the car immediately after stopping and opening the door – apparently he did not want to be left behind.
BOHEMUS OD KOBYLÍHO POTOKA ("Sam")
standard schnauzer
14.4.2002 – 15.8.2014
Otec: Pedro v.d.Tombola
Mother: Metaxa Grand Calvera
Father: Andrea Nytrová, Dětmarovice
ZZO, BH, FPr1, FPr2, ZOP, ZPU1, ZPU-S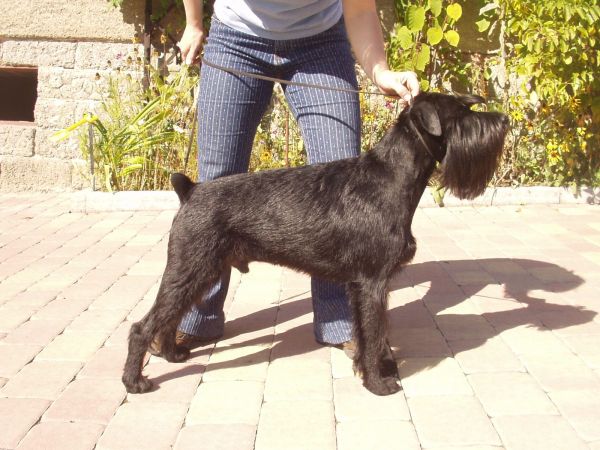 Sam was the first schnauzer in our home. He should have replaced the empty space after Buddy´s death. Initially, we thought about a giant schnauzer but fortunately, common sense prevailed and finally, we bought a standard schnauzer into our flat. Black of course, to be as closed to our ideal as possible.
Sam was bought as a family dog without any ambitions. In the end it turned out differently because it was impossible to have the dog at home and not to train him. Thus Sam has become the first schnauzer in the Czech Republic who has passed the challenging 300-point test ZPU-S – despite the fact that he was not a working dog originated from working lines. He worked only for my pleasure and did things which in fact, he was not interested in. He was our ticket into the schnauzer world. Due to training him, because he was sometimes very difficult to get along with, I have graduated the university of cynology. And he loved us infinitely.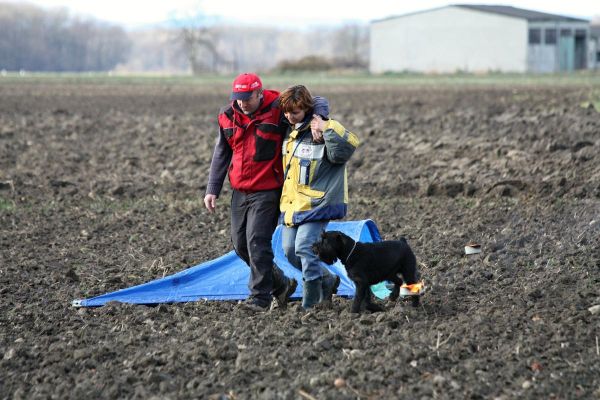 FÍK MAXIPES DROBEČEK ("Fík")
miniature schnauzer
24.9.2003 – 13.11.2012
Father: Frank Zappa z Marzemu
Mother: Cathy Drobeček
Breeder: Petra Janišová, Vsisko
ZZO, BH, FPr1 - 3, FH1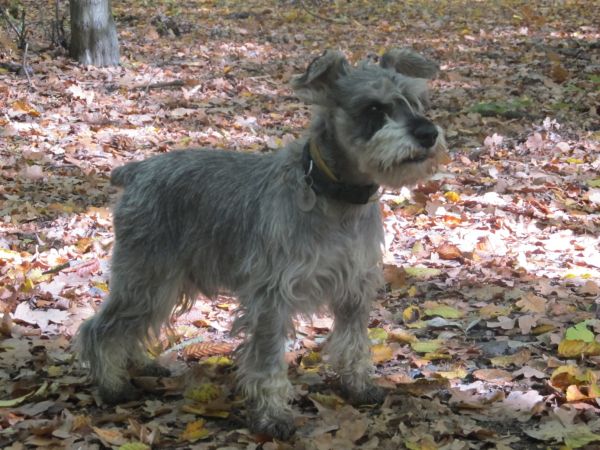 Fík was bought for Sam because we wanted to treat Sam´s unceasing desire to have a dog friend. Fík was a gentle, sensitive dog with a tender soul. I was looking for a way to train him without inducing stress due to excessive dressage. In the end, we opted for tracking and hobby agility in which Fík´s diligence and independent decision-making shone through. Despite the fact that Fík was not a too smart and talented dog, many times he could excel himself and managed impossible things only for me. Today, I must admit with shame, that he was better a dog to me than I was a master to him. Unfortunately, he did not enjoy a well-deserved retirement because a week after passing the FH1 exam, he died of esophageal perforation.