News 2022
24. – 26.06.2022 – KCHK IGP3 and IFH2 Championship
This year, both females Dora and her daughter BIba passed the KCHK Championship – Dora in IFH2 cathegory and Biba in IGP1 cathegory.
Under terrible weather conditions (the temperature exceeded 30°C) on dry, parched meadows, Dora was not successful and unfortunately, she finished her work on the first acute angel. But she worked well and was not exhausted despite her age!!!
Biba was very successful in the IGP1 cathegory – she won the 3rd place!!!. She is my great girl.I appreciate her hard-working character and performance stability.
Thanks to all organizers for their devoted work, especially to Alice and Erika Zelinková and Sylva Damm Husáková!! And to the Restaurant U Drahušky for great catering!! The Chamionship was unforgettable!!! Thanks for amazing photos by Iveta Pejšová!
21.05.2022 – Schnauzer Club Show in Brno
We were very successful at the Schnauzer Club Show in Brno!!! Both siblings Biba and her brother Brutus won their classes the CAC and ČKŠ titles!! Brutus competed in the Open Class among 4 dogs!!!
Congratulations to Brutus' owner Kristýnka and thanks for great representation!!!
06. – 08.05.2022 – Schnauzer Training Camp in Ostravice
In April, we attended the Schnauzer Training Camp with Biba and Ria. Despite the rainy weather, both girls worked very hard and moreover, Biba passed the unplanned UPr1 test (93 points). Thanks for a great weekend to all trainers, helpers and other organizers!!!
23. – 24.04.2022 – Tracking Championship in Nový Malín
This year, Biba attended the Tracking Championship in Nový Malín first time. Under very difficult conditions (3 hour old tracks, difficult terrain) and with older and more experienced competitors, she won the 12th place. Biba is a my brave little girl!!!!
Bibi´s older sister Aurelia won the 10th place – CONGRATULATIONS and THANKS FOR REPRESENTATION!!!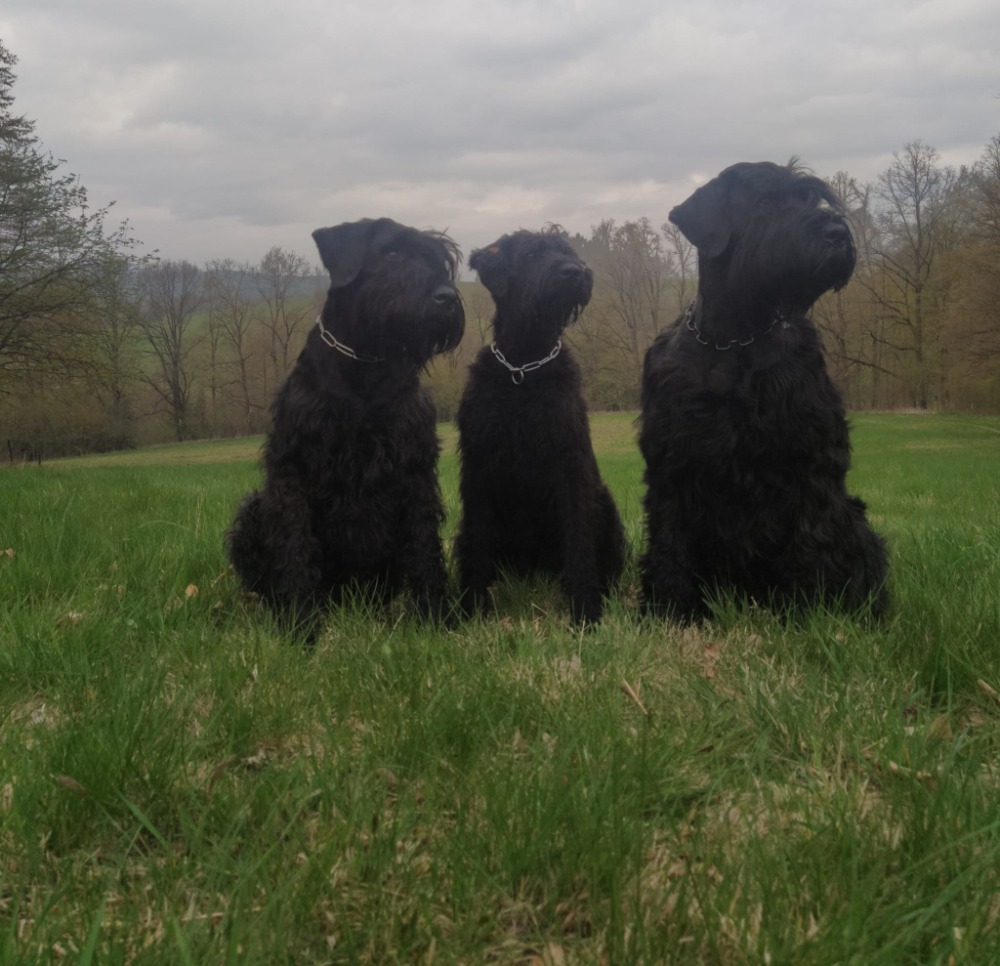 03.04.2022 – Dora passed IFH2
Dora passed her first IFH2 test in this year with result 90 points. The weather was pretty cold and windy but Dora worked very hard.
Moreover, our girl Aurelia AF passed IGP-FH test and qualification for the ISPU World Championship!!! Congratulations to Aurelia´s owner Maruška Lohrerová!!!!
PF 2022
We wish to everybody Happy New Year 2022!!!